During Covid-19 Pandemic, facemasks suddenly became an object sought after all over the world and at the center of many conversations. They therefore went from a cultural phenomenon typical of Asian countries and in particular of Japan to a global phenomenon. 
The Chinese army salutes the Chinese doctor after eradicating the Covid-19 in Wuhan city..❤❤ #CoronaVirusUpdate pic.twitter.com/NzZEFwGyPu

— ¶VIRAL REALTOR ®🇳🇬🇨🇦🇬🇭🇺🇸🇬🇧 (@tholuinspire) March 19, 2020
So let's see some history and interesting aspects of the custom of wearing a mask in Japan. Useful to understand the phenomenon (and take part in it) if you are leaving for Tokyo or Kyoto, but also as a cultural study.
The origins: epidemics and disasters.
The beginning of the mass diffusion of the use of protective devices seems to date back to the times of the Spanish flu pandemic of 1918 (in Japan initially called "Sumo flu" as the first cases concern a delegation of Sumo tax collectors returning from Taiwan) which killed tens of millions of people worldwide, of which many also in Asia (in Japan there were an estimated 23 million cases and 390,000 deaths, WIKIPEDIA data). With the epidemic, people tried to cover themselves with scarves or anything to try to avoid contagion and in Japan they began to wear surgical masks.
A subsequent dramatic event, a few years later, the great earthquake (Great Kanto Earthquake) of 1923 set fire to 600,000 homes in Greater Tokyo and Yokohama and filled the air with ashes for months. People with masks became a common sight.
With the subsequent flu pandemic of 1934 in Japan, especially in the winter months, the use of the mask became common, reinforced also by the Japanese "social courtesy" according to which one refrains from coughing or sneezing in the presence and even more near others.
The mask against pollution and allergy.
The history of the mask in Japan is enriched with a new chapter in the post-World War II era. The rapid industrialization in the years of the economic boom also brought with it a strong pollution among whose effects there were also indirect ones such as the proliferation of Japanese cedar, rich in pollen. The mask then became used in autumn and spring and for allergy sufferers all year round.
The evolution of design and technology of the masks with the "3D" models, aesthetically more pleasing and more comfortable, with variants for those who have glasses have consolidated the boom of the masks (it is estimated today the Japanese spend 230 million dollars a year in facial masks).
L'evoluzione di design e tecnologica delle mascherine con i modelli "3D", esteticamente più gradevoli e più confortevoli, con varianti per chi ha gli occhiali hanno consolidato il boom delle mascherine (si stima oggi i giapponesi spendano 230 milioni di dollari l'anno in mascherine facciali).
The mask as a social spacer.
The large adoption resulted in customs clearance with hedonistic or social and non-health uses of the face mask.
The reasons can be the most varied: cover imperfections or pimples, do not expose yourself without make-up or on the contrary do not want to appear or be noticed (in the Tokyo subway there are still carriages dedicated to women for peak hours to avoid harassment and groping) if you are a woman, or maybe just for insecurity if you're a teenager. A bit like when you "take refuge" under the covers. Even reducing bad smells sometimes is a reason for someone to wear it. In some cases, even foreigners, some "gaijin" residents in Tokyo feel they are "blending in" by turning with their masks and in some way not passing by tourists or foreigners.
And for those with glasses?
People who wear glasses (even sunglasses) complain about a fast and constant fogging due to warm air exiting from the top side of the mask. Some surgical masks have wire moldable to prevent such airflow, but are not common.
The Tokyo metropolitan police has released a simple advice (let us know if it works…) to just fold the top side of the mask or add a small lapel.
A clear explanation can be found in this video.
The mask for those who are sick.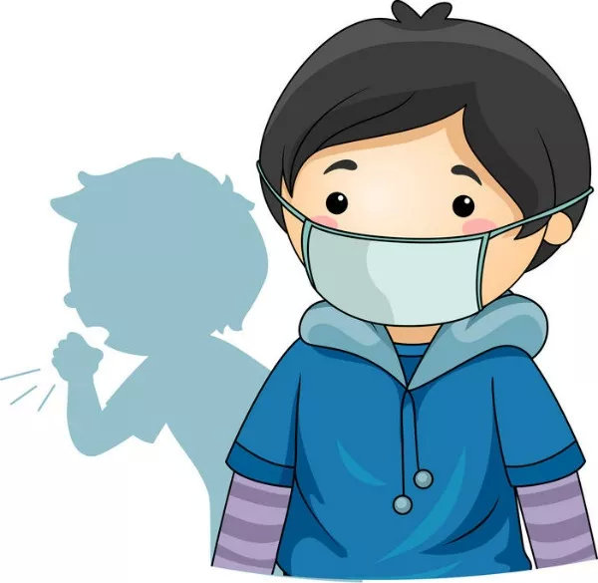 The main use, still today, however of the mask in Japan is the sanitary one. Be careful though, you use it (as surgeons do and how you should) when you are sick not when you are healthy, even if we have seen that at certain times it is also worn for protective purposes, albeit to be verified. The deeply collectivist Japanese culture, respect for one's neighbor and society, the concept that the health of the country comes first and in some way also coincides with one's own make a chilled Japanese feel the automatism of wearing a mask so as not to spread the illness. Exactly as WHO recommends in case of epidemic crisis. Is this also why Japan's numbers were particularly low during the Covid-19 epidemic?