Amabie (アマビエ) is a Japanese Yōkai: a ghost, a magical being of Japanese folklore, like monsters and goblins. It is a hybrid between fish, bird and woman. It has scaly skin, three webbed feet (three like the mythological crow Yatagarasu) and a beak in place of the mouth. Amabie (sometimes also Amabiko) was born, it is said, in Kumamoto in 1846 where she appeared from the waters to announce 6 years of good harvest, but also the risk of infections, which she offered to cure, protecting those who "brought with them the own image "and then return to sink, even in the memory of the Japanese, together with epidemics, probably with the advent of vaccines.
In March 2020, however, it resurfaced on Twitter and in a few days it became popular all over the world.
A first attempt to create an ad hoc mascot for the Covid19 emergency, with educational functions, was made by Japan with QUARAN (ク ア ラ ン), the character wanted by the Japanese Ministry of Health and Labor, who individually coexist in a single ministry (Japan's Ministry of Health, Labor and Welfare).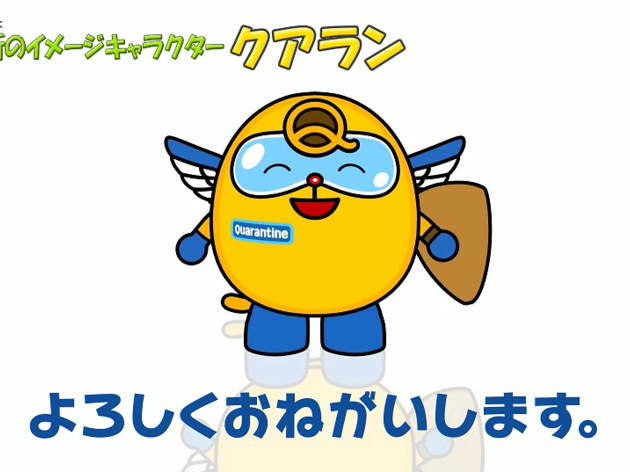 While QUARAN is perfectly designed for the purpose, being equipped with wings and goggles to examine goods and travelers and find the virus and a shield to protect the population, it does not seem to have taken root among the population. The failure is perhaps also due to a vision of the pandemic implicit in Quaran, all as an "external threat" to be curbed, while management and the crisis were above all or at least equally internal. A "default" isolationist attitude unfortunately not uncommon in Japanese history and culture.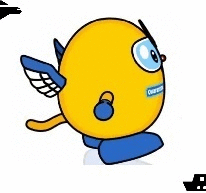 However, collective intelligence or culture preferred Amabie to him. This curious Yōkai returned in a few days and saw his interpretations multiply in Japan and beyond. Amabie has therefore become an artistic challenge on Twitter (#AmabieChallenge and also on Instagram), a lucky charm character, protagonist of nice tutorials on masks, sneezing, hand cleaning.
In the face of popular success, the government co-opted it and made it "government approved character". We are sure it will become a successful gadget in the coming months and in the Post Pandemic, thanks to the Japanese imagination, to the cult of both Japanese fantasy characters all over the world and to Yuru-Chara, the very particular culture of mascots and "characters" that identify companies, prefectures, organizations and that distinguishes the country.
【知らないうちに、拡めちゃうから。】

「#アマビエ」をモチーフに、若い方を対象とした啓発アイコンを作成しました。自分のため、みんなのため、そして大切な人のため、できることを私たち一人ひとりがしっかりやって、ウイルスの感染拡大を防ぎましょう!STOP!感染拡大#新型コロナウイルス pic.twitter.com/zbbOrr4bPH

— 厚生労働省 (@MHLWitter) April 9, 2020